Organic Collaboration: Paloma Wool
Written by Devon Lach
Photography by Paloma Wool
Reimagine a clothing brand as an art piece, a space for collaboration—bringing together artists to experiment, pushing the edges of what constitutes a brand.
Never self-described as a fashion brand, Paloma Lanna set out to create a platform where creatives meet and create around the act of getting dressed. It is first and foremost an artistic project known as Paloma Wool.
Located on a charming street in the center of Barcelona—Paloma Wool's studio is organized chaos, exuding the feel of an artist's workspace rather than a fashion house. It's always been messy, never tidy, because as one project ends, another is inevitably beginning.
For as long as she remembers, Paloma was immersed in fashion. She tagged along as her parents traveled the world sourcing fabrics and working with producers for their women's apparel brand, Nice Things. Much of her knowledge was gained through observation—her parents working late nights designing pieces in their Barcelona apartment.
Through this observation came Paloma's love of color. It flows instinctually through her into her designs. The surrounding Mediterranean influence seeps in. In an effort to make all Paloma Wool pieces feel timeless, colors are for play instead of based on seasonality. It's about breaking rules. Pairing purple and orange, green and pink. Creating monochromatic looks that can be mixed and matched.
The 12 women who work for Paloma Wool can always be found in a state of organic collaboration. When designing a piece, Paloma requests input from everyone in the office. They visualize the piece, imagining how you can wear it on multiple occasions. Nobody has a specific title: they all model, have been a photographer, do prints, run the world tour—freeing themselves from the industry constraints of a one track role.
While Paloma has done most of the photography herself, the project was built around artistic collaboration. Outside of the office itself, Paloma Wool is always finding new ways to create artistic spaces and bring artists into the project.
The Paloma Wool world tour was the first in-person art experiment the team embarked on. The goal was to bring together the online community without it being a store. From Barcelona to Madrid, London to Paris, objects, clothes and pop-up art pieces were displayed as a multi-disciplinary exhibition.
At the Barcelona launch, photographer Carlota Guerreo installed a huge tent with music and dancing. In the very back you could find the Paloma Wool team behind the register.
In every city the concept adjusted. In New York they worked with a group of artists to make a concept store that fit in a suitcase. Everything in the space was decorated with paper or food.
The most recent concept was a restaurant—a table prepared in your changing room. Each pop-up lasts 1–2 weeks. Seven cities were planned for 2020 but the current situation called for adaptation.
This is how Paloma envisions the future of fashion: accessible, different sizes, different ages, different bodies.
As travel ceased and people stayed at home, Paloma Wool wanted to figure out a way to keep the community connection going. Aiming to distance themselves from the inaccessibility of high fashion, collaborations with the community were vital.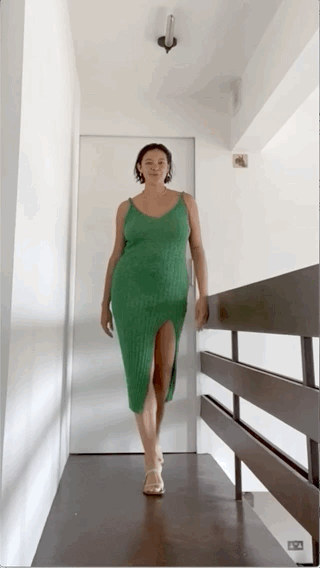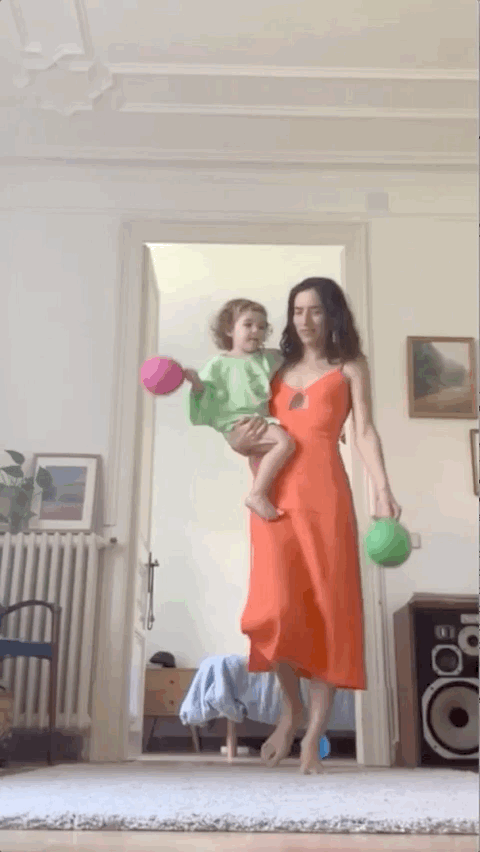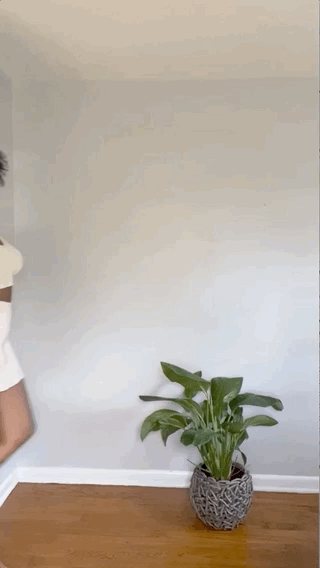 The idea initially came to Paloma in the shower—a virtual runway, an out of context catwalk. The team sent out packages to friends and collaborators with simple instructions: style your favorite outfit how you want and photograph or film yourself at home. The execution, so simple in theory, made Paloma feel closer to her community than ever. People really related to it. This is how Paloma envisions the future of fashion: accessible, different sizes, different ages, different bodies.
Beyond the Paloma Wool community, an integral part is collaboration with other artists. Most recently Paloma partnered with Irene Royo, a 20 year old abstract painter, to create a capsule collection. Irene's paintings fill the fabric of each piece with blooms of color. For the launch she painted each model, giving the feel of the paint spilling off the canvas.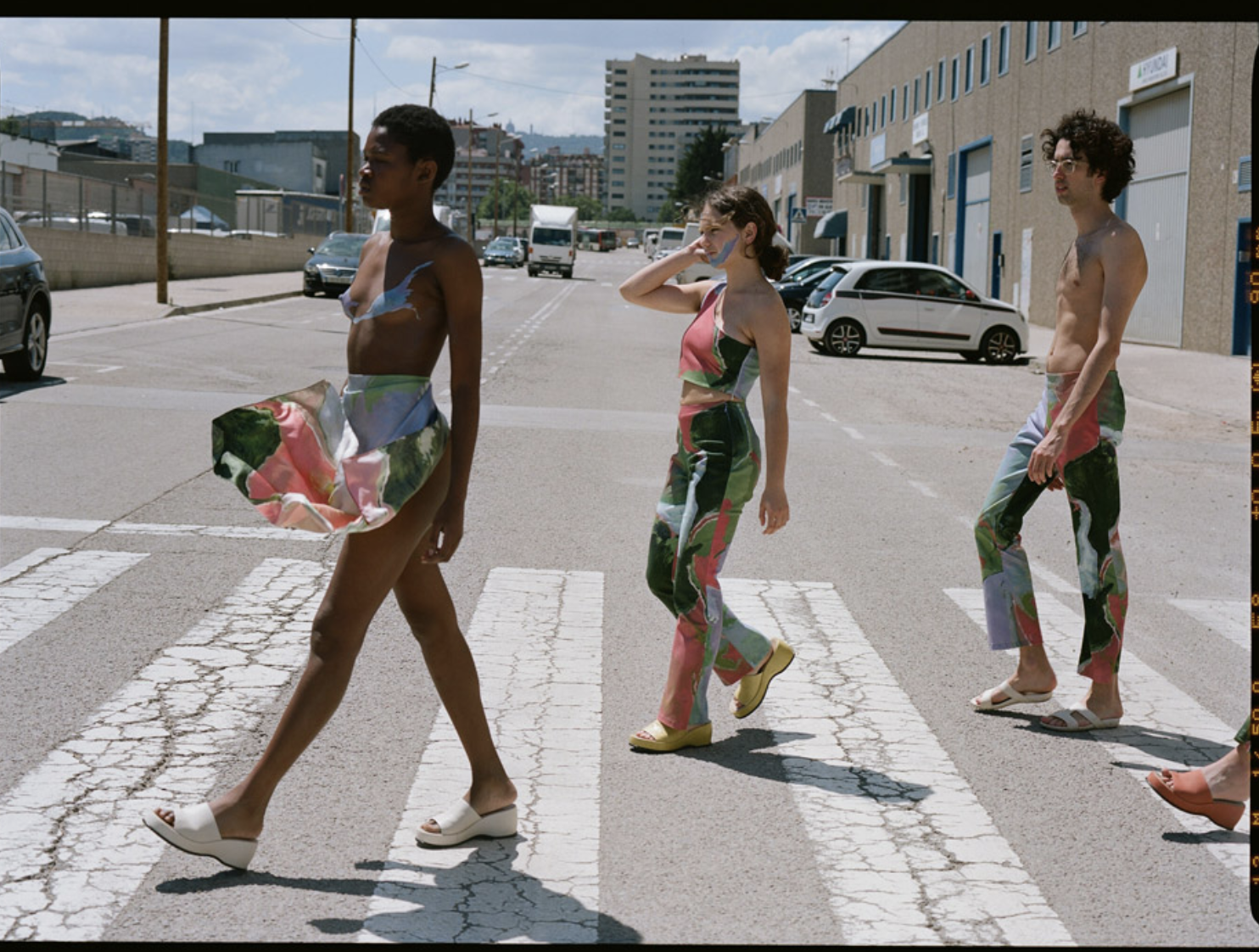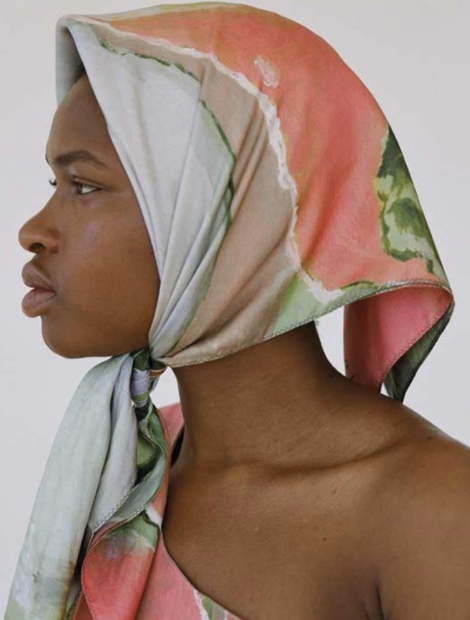 Paloma hopes that in addition to prioritizing small batch sustainable production, creating each piece as art will make people care for it and wear it longer. Paloma Wool is embracing the flexibility needed to run a company in a Covid-19 world. It seems, in many ways, being a project focused around artistry has allowed Paloma Wool to adapt more quickly than most.
See Paloma Wool's most recent collection
here
.